Custom Acrylic Designs
Our products are custom designed and are made
in accordance with the customer's requirements.
Our in-house design team will analyze your concept
and make material recommendations that meet your
function, price, and structural requirements.
Let our experienced designers & fabricators transform your ideas into
product designs, prototypes and then on to mass produced products.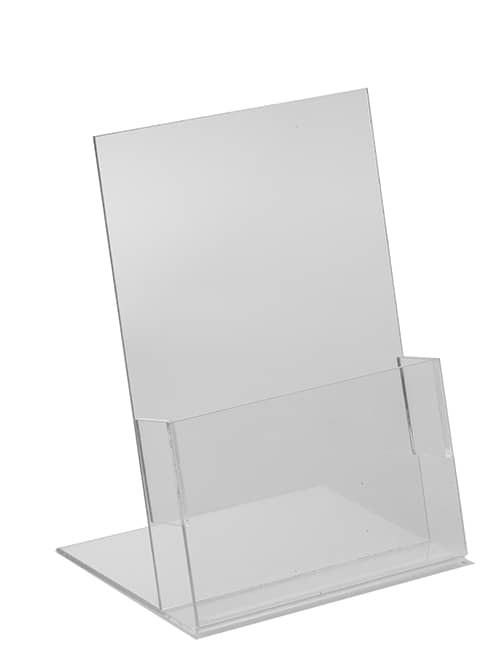 Order Now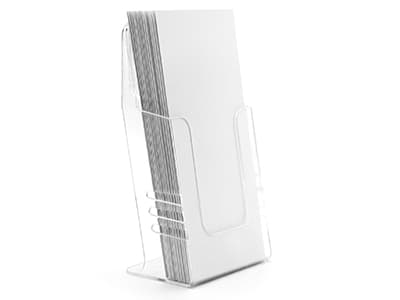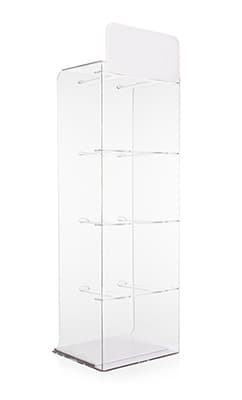 Acrylic Medical Supplies
We specialize in manufacturing custom laboratory supplies
including electrophoresis, radiation shielding, custom glove boxes,
and absolutely anything else you could possibly need made from plexiglass!
Order Now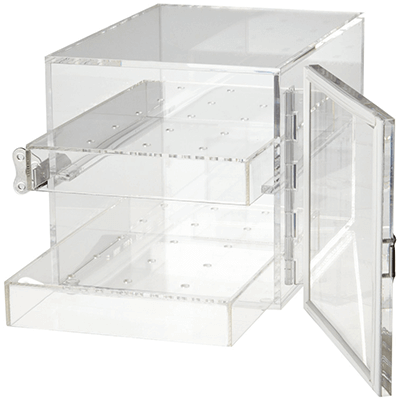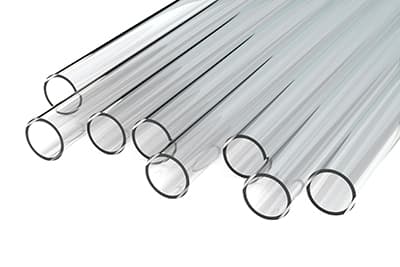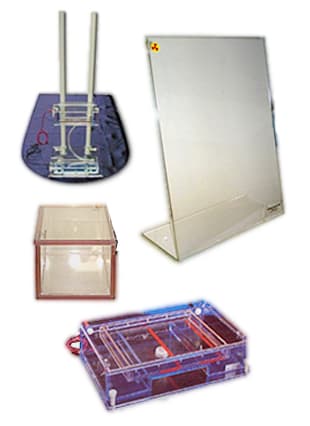 Consulting & Design
Jointing
Assembly
Line Bending
Strip Heating
Cut To Size
Flame Polishing
Buff Polishing
Prototyping
Vinyl On Plastics
P.O.P. Displays
CNC Routing
Fabrication Capabilities
"We had the opportunity to work with P&K Custom Acrylics while producing an in-store display for one of our clients, New Balance. Working with their team was a pleasure. They were a great production partner and helped us to problem solve while we worked through various concepts. We also found them to be speedy, reliable, and flexible. The final product was of great quality and helped to bring the overall look and feel of the in-store display together. If we have a need to do custom acrylic work again, P&K Custom Acrylics will be top of mind."
~ Arnold
New Balance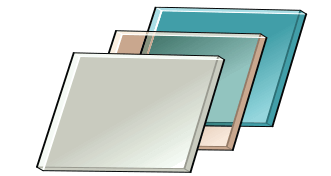 "I have worked with P&K Custom Acrylics since starting my lab 15 years ago. Early on I purchased gel boxes and shields for radiation. Later they provided us with custom-designed equipment for behavioral work. Working with Paul and his company has been always a pleasure. They listen to our needs and make excellent products at very competitive prices."​
~ Gabriel Corfas, Ph.D. Professor
F.M. Kirby Neurobiology Center, Children's Hospital Boston
and Departments of Neurology and Otolaryngology, Harvard Medical School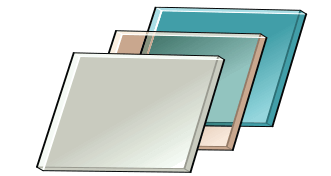 "Thanks, Paul. Great doing business with you and I look forward to processing more orders again. I'll pass along your company name to others that may benefit from your products and services. Nice to do business with a local company that makes it easy and provides products and service that exceed expectations!"​
~ Walter Rodin, Jr. Operations Manager
Dyer Electrical Co.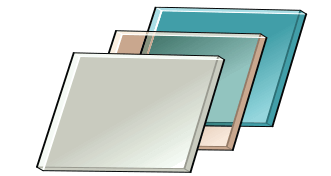 "Customers and potential customers of TEK Scientific, Division of P&K Custom Acrylics. Atlantic Nuclear Corporation of Canton, Massachusetts has dealt with Tek Scientific for many years, since opening their doors, and we have been completely satisfied with both service and products. I wish all my suppliers were as responsive and fair. I expect we will continue to work with TEK Scientific for many more years with our plastic fabrication needs. And, their prices are very competitive."
~ John Anderson, Sr.
Atlantic Nuclear, Corp.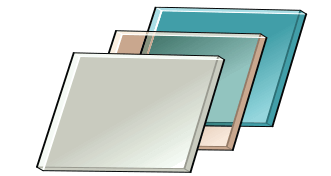 Products We Build
We engineer etched plastics, logos made of plastics, boxes, sign holders, custom laboratory equipment, light lenses, cylinders, pop displays, and other customized items or structures. Our vast knowledge of working with acrylic, polycarbonate and other materials, coupled with the combined working experience of our designers and fabricators, will translate your ideas into product designs, and your prototypes into mass produced products.
---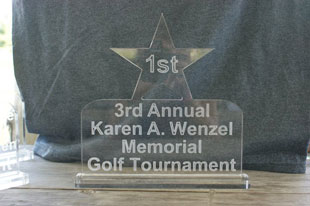 Markets We Serve
We serve a wide cross-section of industries and ship our products around the world.
We are ready to accommodate your retail, commercial, and industry specific acrylic needs!
From one-of-a-kind custom designs to multiple standard orders, our acrylic fabricators utilize the latest state-of-the-art technology to produce highly functional and cost-effective products, built in the USA.
---